Your curiosity leads you to the right port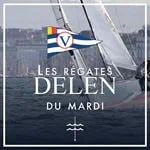 Delen Suisse is delighted to be a partner of Régates du Mardi. Every year, Delen Group organizes and supports more than one hundred cultural, sporting, musical activities and conferences. The aim: to maintain a relationship of trust with customers and share common passions.
Delen Suisse offers innovative asset management that guarantees investment transparency and individualized Estate Planning. For the investor, this means quality control and support for successful investments. We guarantee equal treatment for each asset sector, particularly in terms of costs.
The effectiveness of this model is the result of an ingenious strategy and years of experience in asset management. Sustainable values such as integrity, prudence, simplicity and continuity form the core of the entire investment process.
Delen Suisse is part of the Delen Group, an asset management specialist whose origins date back to 1936 in Antwerp, Belgium. The group is also present in the Netherlands, Luxembourg and the United Kingdom.